In The Land Of The Wolf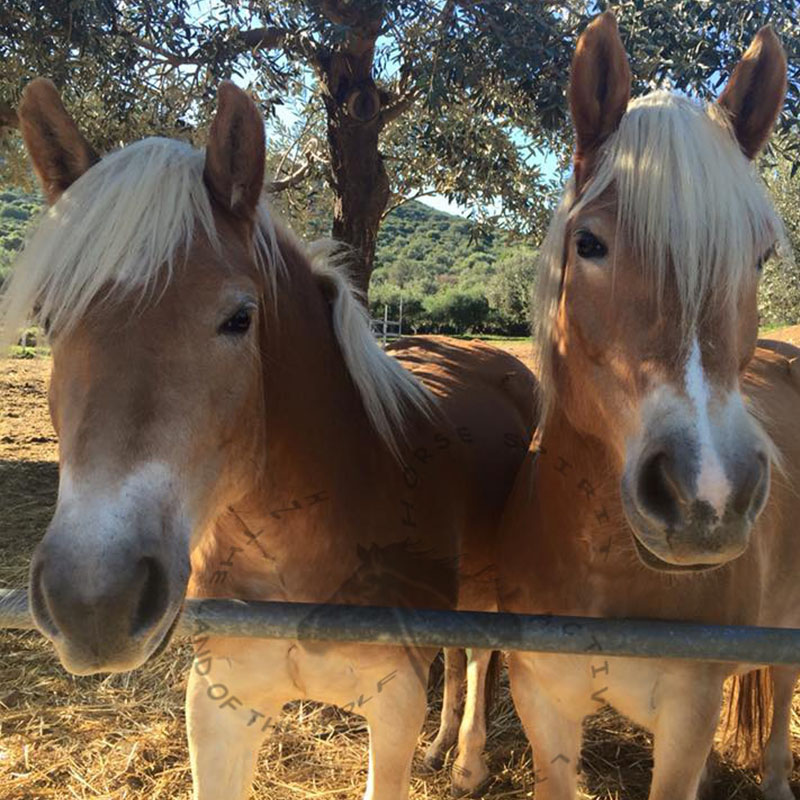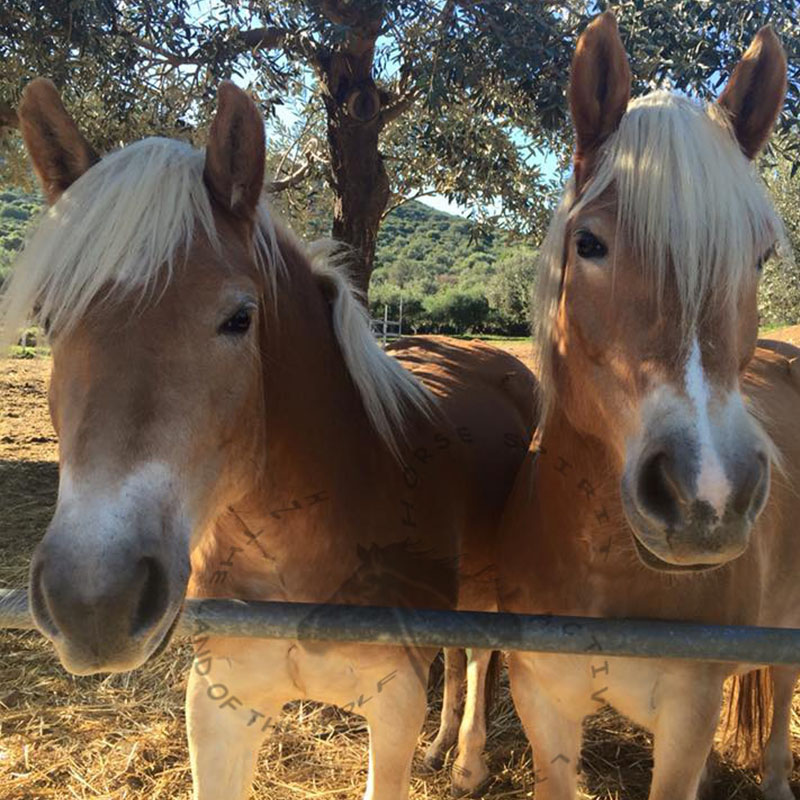 ---
---
"IN THE LAND OF THE WOLF" is our horse farm in Mt. Adheres, just 4 km from Galatas, opposite Poros Island. In this magical space with the stunning mountain and sea views, our horses live free and happy.

TWO HOURS VISIT and INTERACTION

With our guidance and care you may immerse yourself in the healing energy of the horses and the harmony of wildlife. Spend two happy, unforgettable hours among the horses, learn all about their fantastic world, hug them and feed them with apples and water melon (karpouzi-time), their favorite delicacy.

Be ready to "meet" yourself and make your own spiritual journey through the interaction with these fabulous creatures, because great things happen when man and horse meet !

THE EXPERIENCE OF AN OVERNIGHT NEXT TO THE HORSES

Awesome is the experience of one night stay in equipped tents in a fenced space, close to where our horses rest, eat, drink from the water troughs and play in the moonlight.

In this magical space the interaction of man and horse triggers the development of a therapeutic relationship, which remains indelible through time!